Discover the Future of Fitness: Sustainable Athletic Apparel
Sustainable athletic apparel begins with making comfortable, high quality cycling, running, triathlon, and OCR gear like Herron you will wear for many, many years. In addition to helping you perform at your best, Herron athletic apparel is made with world-class craftsmanship with enduring style.
Design
We start reducing waste and saving landfill space at the design stage. We reduce fabric waste through efficient design. Next, we integrate extra stitching at critical stress points, and stronger, lightweight, fibers to ensure durability and longer life. In addition, we limit fabric combinations in the same garment to increase the ease of recycling.
Sourcing
When possible, we utilize sustainable fabrics like recycled and bio-derived elastane (Spandex). We incorporate organic fibers where appropriate, available, and does not affect performance or comfort.
Social Compliance
Our factory partners must meet or exceed these 12 principles:
Follow local laws
No forced labor
No child labor
No harassment or abuse
Payments and Benefits
Hours of work
Anti-Discrimination
Health & Safety
Freedom of Association
Environmental laws
Customs Compliance
Security
Waste Management and Conservation
We and our partners are required to have effective waste management solutions like efficient filtration technologies to convert wastewater into clean water, chemicals and energy; policies and systems to reduce waste and conserve water as well. Internal reuse policies include supplying employees with reusable water containers; we limit the use of 'fast food' for health and waste management reasons; our travel policies require the use of self-propelled vehicles when available and appropriate, limited use of air travel and only for mission-critical needs, groups are to travel together in energy efficient vehicles or mass transit, and the use of online meetings.
Packaging
We prioritize packaging that is made with as much recycled content as humanly possible. Within "recycled content" we seek the highest level of post-consumer waste (versus post-industrial waste) allowable without hindering the quality of the packaging. Even the inks we use are the most eco-minded as possible for printing and branding.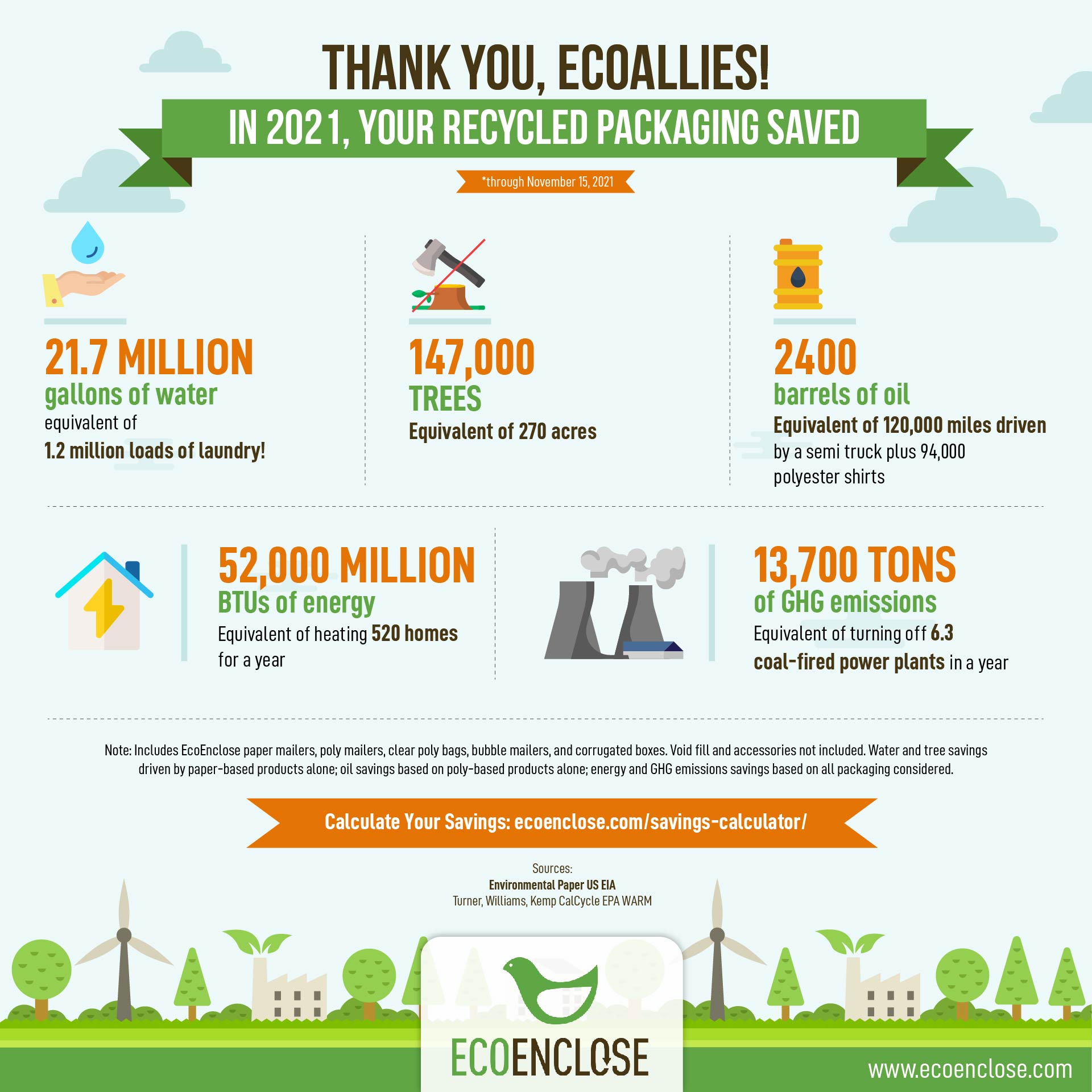 Want to see the impact of sustainable packaging choices?
Check out our Sustainability Calculator for Mailers, which provides the natural resource and emissions savings you achieved by going 100% recycled with our packaging. We typically ship using the 10" x 13" 100% Recycled Poly Mailer for your reference.
Shipping
We only contract with shipping services that are committed to reducing carbon emissions and exploring alternatives to fossil fuels. Green building certifications and renewable energy for facilities.
Returns and Repairs
We provide detailed sizing charts and expert advice to reduce the amount of returns due to fitting issues. 
We offer free repairs on minor issues such as broken zippers or seam stitches.
We encourage you to return any item that you no longer wear due to size, style, or smell, or damage from accident. We will recycle it for you and provide you with credit toward a new purchase.